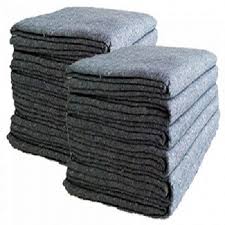 Blankets are the bedding material used to keep the body warm while sleeping. Their usage is not confined during the winter season, as these are also used in the summers too. Blankets are made by using various types of materials like cotton, linen, wool, silk, polyester, and much more.
Another type of blankets is A.C blankets. These are light in weight and can be used in summers also. The blanket traps the body heat and does not let the cool air enter into the blanket. They are available in many designs, pattern, and fabric. Various patterns that are highly demanded throughout the year are geometrical designs, flower prints, animal print, cartoon print range for kids, aztec prints, and much more. Prices of all the blankets differ depending on the material used and quality. The cheapest type of blanket is not made from pure wool but they are made from synthetic fibers that are less warm. The market is flooded with the cheap blankets and these are highly demanded by various parts of the world. The manufacturers of cheap blankets capture a vast market, as this bedding is highly required by the middle-class families, second-rate hotels, hospitals, railway industry, aviation industry, slum areas, hilly areas, etc. These are available in various sizes and dimensions, as per the standard bed sizes. Although, the cheap blankets are inexpensive, but offer adequate warmth during the chilly winter nights.
Suggestions for the manufacturers of cheap blankets-
1) They should fabricate these beddings with the aid of decent quality fabrics and fibers. These business houses employ the technologically advanced techniques and machines for developing a durable product.
2) They should offer these coverings in various attractive colors, designs, and textures, to satiate the ever-evolving demands of the industry.
3) The manufacturers should make sure that the offered blankets are burdened with various remarkable features like perfect finish, fine texture, breathability, colorfastness, wrinkle-free, lightweight, shrink resistance, warmth, and long life span.
4) The manufacturers of cheap blankets should conduct rigorous testing of each and every lot, to ascertain that none of the pieces are damaged, faded, or impaired.
5) They should be backed by a team of highly adept craftsmen and weavers, to bring about a decent product quality at a considerably low production cost.
6) They should be competent to make timely deliveries of the shipments and handle bulk orders in an effective manner.
Thus, we can conclude that cheap blankets are highly demanded by numerous cold regions throughout the lengths and breadths of the world.