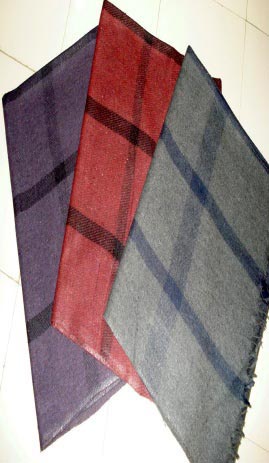 Blankets are the essential part of a sound sleep in the chilling winter season. People buy different types of cozy and relief blankets for them as a wide range of blankets are available in the market today.
The most common ones are
• Woolen blankets
• Cotton blankets,
• Polycotton blend blankets (Jaipuri blankets)
• Fleece blankets
Furthermore, a number of luxury blankets are also available like silk, cashmere, and chenille.
Here all the varieties are discussed to make you aware of the varieties and which one to choose.

Cotton has been the traditional one, famous around thousands of years. Actually, it is a major player in all bedding. However, using cotton alone for a blanket didn't work well. This is for the reason of low resilience to stand up to frequent washings. Hence, polycotton blankets invented.
Synthetics were discovered to blend them with the cotton to add strength and durability to the common cotton blankets. Fibers like polyester and acrylic are capable to improve the quality of a cotton blanket.
Precautions
If you have allergies or you have a sensitive skin then only a 100% cotton blanket is better for you. For a thicker cotton blanket look for a woven cotton blanket in a crisscross stitched pattern or a basket weave pattern. This helps keep you warm, will be breathable and soft.
A fleece blanket is an environment-friendly blanket that is blended with polyester. The material used for this blanket is made from PET (polyethylene terephthalate).
PET is a resin that is reprocessed from soda bottles and used to make synthetic fibers. This makes these as comfortable and relief blankets. The manufacturers take care of the blending by producing fleece blanket as soft and warm. Actually, the fleece works just like wool when it comes to taking away moisture from your body.
Things to look for while buying a relief blanket
Buy for the Season:
The first thing to look for in a relief blanket is the material used in the blanket.
Choose the Right Type:
Decide first what type of blanket would be perfect for you. Make sure the blanket size fits you and your bed.
Think of the Comfort:
Comfort is a topmost priority; it should be neither too stiff nor too soft. Consider your sensitive and delicate skin type also.
Make Sure It Is Easy to Clean:
Always buy a machine-washable and quickly dryable blanket as it saves your lot of time and efforts.
There are several relief blankets manufacturers in India that offer all the types with following features
1. High quality
2. Easy payment options
3. Online store
4. Doorstep deliveries
5. Nationwide supply