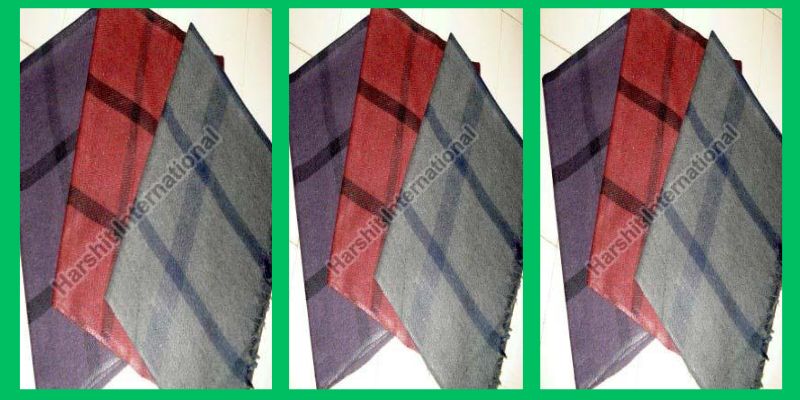 Relief blankets are made to give the best level of warmth and shelter to individuals affected by emergencies and natural disasters.
When some disaster takes place in any part of the world, there are common things that you are required to fulfill.Shelter, food, water, and clothes are the top things required for supplies. Government as well as private organisations put their efforts into keeping things managed so people face the fewest problems.
Well, to relieve the suffering, blankets are required. There are special kinds of blankets made to give the best level of warmth and shelter to individuals affected by emergencies, natural disasters, or humanitarian problems. The blankets play a critical role in offering basic comfort and defence to people who have been displaced or are living in challenging situations due to events such as earthquakes, conflicts, floods, hurricanes, or other emergencies.
• Size: As far as size is concerned, they are available in sizes 4x6 feet and 7x6 feet. They are quite comfortable and relaxed for the people.
• Disaster relief blankets are often compact and lightweight, making them quite simple to transport and deal out in large quantities. Portability is important for swift operation in emergency conditions.
• They are designed to be quite durable and resistant to wear and tear. It makes sure that they can withstand harsh setups and multiple uses.
• A number of disaster relief blankets are made for single-use and removal. On the other hand, the washable and reusable items also depend on the use as well as the resources offered in an emergency setting.
• These products are available in different colours, such as black, blue, green, pink, red, and hite.
• There are special features of the products, which include anti-bacterial, anti-wrinkle, comfortability, dry cleaning, and easy washing. The weight is 1.5Kg on the product.
If you are dealing with disaster relief supplies, it's important to confirm the quality and compliance of the products with global standards. Moreover, there are some important factors, which include cost, shipping logistics, and the supplier's skill to meet urgent demands. Building strong bonds with the renowned suppliers is necessary to ensure the timely and effective distribution of relief products in emergencies.
If you have unique needs and special demands, consider working with firms that provide personalised manufacturing services. They can personalise the blankets with your exact features.
Disaster relief organisations and non-governmental organisations (NGOs) sometimes stockpile the blankets and deal with them during urgent responses. They are commonly part of a broader set of relief products that comprise food, water, medical supplies, and shelter materials. It is to give comprehensive support to those affected by crises and disasters.
Utilising disaster relief blankets is important to give instant relief to displaced or affected populations. They serve as a temporary measure until more considerable, long-term assistance can be offered. Relief blanket manufacturers in India is accepting bulk orders from customers. The packaging is just comfortable and friendly for the customers.