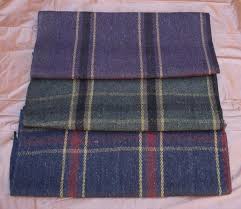 Being an immense part of home comforters, blankets are the inseparable requirements. These are cozy partners on the cold nights. However, selecting the correct blanket is a tough task, as people want to choose the one that is beautifully different from the last one. In addition, there are various blankets for every age group. As there is a wide variety of blankets easily available in the market, some of the most sought-after ones are –
Quilt: This is mostly a handmade blanket that is available in a host of colors and various types of fabrics. These can be even personalized.
Throw Blanket: These blanket types are meant for slightly cold seasons that keep people warm. Although available in light varieties, these blankets also have heavier versions. Fleece is the basic fabric of such blankets but they are also made up of other fabrics.
Duvet: These blanket types are put on beds. For ease, these come with zippers that facilitate users to fix those properly and when it comes to washing, these can be zipped apart conveniently. Pillowcases are also accompanied by such blankets.
Fleece Blankets: Being thin and short, these blankets are apt for the summer season when the need of snuggling in one is required while sleeping in an air-conditioned room. As these are made of a soft material people also put these on sofas for decorative purposes.
Security Blankets: Such blankets are loved by kids all over the world. These come in full sizes but are also available in short lengths for kids. People can look up to a cheap blankets manufacturer to buy such blankets.
Comforter: Usually, the term 'comforter' is used for this variety of blanket, as a comforter provides soothing warmth. A variety of fabrics make these blankets versatile. They are also available in a synthetic material that is woven for the winter season.
Baby Blankets: There is no dearth of baby blankets in the market that helps people decide, which one to choose for their little bundle of joy. However, if people know, which baby blanket type they could go for, makes their task easier. They can easily choose from baby blanket variety that comprises swaddling blankets, crib blankets, and sleep sacks.
Afghan Blankets: These are a type of throw blankets that are loved by all. Such blankets are crocheted or knitted using a characteristic yarn. Meant specifically for winters, these blankets are used at home to keep people warm as well as are also a great gift item.
Blankets can be availed at cheap prices in a variety of sizes, colors, textures, and other specifications in order to meet the variegated requirements of the market. The manufacturers of cheap blankets use the quality raw material and modern techniques of production. Although inexpensive, these blankets are highly applauded for their perfect finish, breathability, colorfastness, shrink resistance, wrinkle resistance, coziness, and long life. The manufacturers offer the cheap blankets in bulk quantities within the given time frame.
Thus, a blanket is an all-time, all season comforter. It should be regularly washed and taken good care of to maintain the quality.