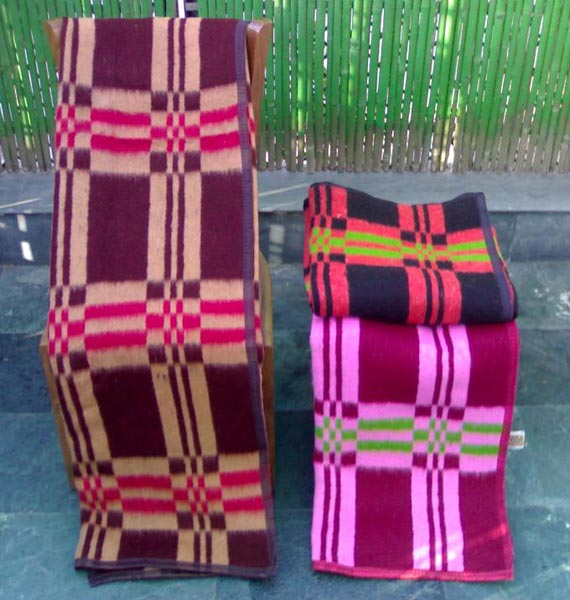 Blankets are generally used for keeping the consumer warm while sleeping. Be it a first-rate hotel or a second-rate hotel, a blanket is an essential part of a room's bedding. People residing on a hilly area require a considerably warm blanket whereas those living at a place having a moderate climate require a comforter. Earlier, wool was the apex material used for manufacturing blankets. But now, polyester, cotton, and linen are broadly used for manufacturing them. Blankets are a part of the bedding material used for keeping the body warm while sleeping. These are highly demanded by hotels, residential complexes, religious establishments, hospitals, slums, etc.
Blankets can be designed by using various types of material, designs, and patterns and these specifications do alter their price tag. Blankets can be made by using quality material without making a hole in the pockets of the buyer.
Following are the different types of blankets-
Conventional Blankets
Conventional blankets are composed of the soft twist yarns as the filling material and higher-twist yarns as the wrapping material. These blankets can be made by using various kinds of yarns like polyester, wool, nylon, and much more. These blankets can be availed in a moderate price range and offer adequate warmth during the chilly winter nights. These blankets can be either washed in a washing machine or dry-cleaned. Conventional blankets tend to be the cheap and durable type of blankets.
Thermal blankets
These blankets are woven in various patterns like honeycomb pattern, or knitted in a manner that produces a lightweight construction. The yarns used in the fabrication of these blankets may be cotton, wool, acrylic, polyester, or a blend of any of these fibers. These are best-suited for the summer season. Their durability and lightweight are highly applauded in the market.
Flocked polyurethane Blanket
These blankets are composed of polyurethane foam base. These blankets are known for their sponginess and softness. These blankets are bulky due to which they are troublesome to drape and wrap. These blankets are highly favorable for the users whose utmost requirement is heaviness and not warmth. These blankets can be conveniently washed and dried in a washing machine.
Blankets can be availed at cheap prices in a variety of sizes, colors, textures, and other specifications in order to meet the variegated requirements of the market. Although inexpensive, these blankets are highly applauded for their perfect finish, breathability, colorfastness, shrink resistance, wrinkle resistance, coziness, and long life.
Thus, we can conclude that the cheap blankets ensnare a wide market due to the factor of quality and cost-effectiveness attached to them.