A/C Blankets: - Providing Absolute Comfort In The Winter Days And A/C Rooms
Posted by Admin on December, 25, 2020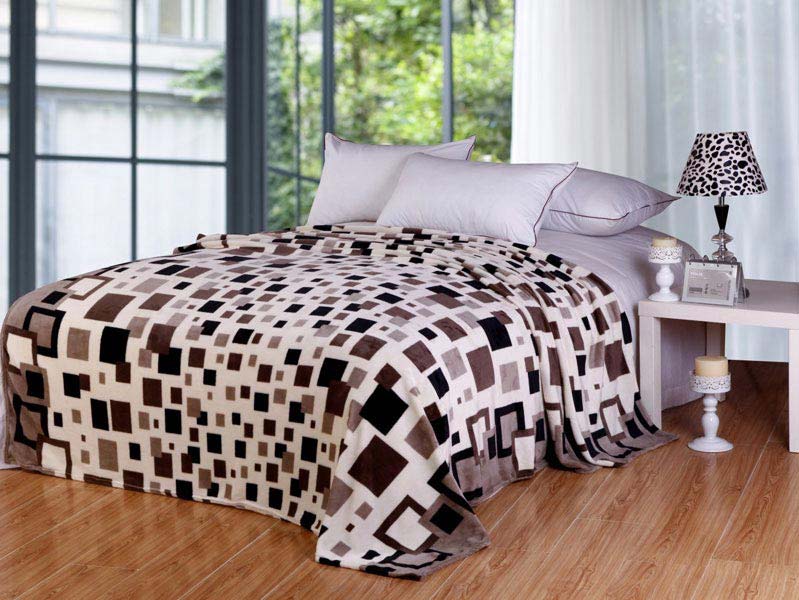 Basically, a blanket is a segment of soft cloth which is large enough either to cover a great portion of the body of the user while sleeping or otherwise at rest. The blanket traps the radiant heat of the body which would be lost through convection keeping the body warm. The blankets are used to keep you warm and ensure a comfortable sleep and are designed keeping simplicity in mind. Blankets can take you to the world of absolute comfort during the cold winter days. Nothing can be more gratifying than curling in your blanket on a cold winter morning. These small bundles of bliss not only keep you toasty but also glam up the decor of your room.

An extensive range of blankets is available in the market which is commonly made up of wool for the varied requirements of the customers. The woolen blankets are widely used because they are thicker and are more substantial fabric. But cotton can also be used to manufacture light blankets. Woolen blankets are warmer and also relatively slow to burn compared to cotton blankets. The most common types of blankets are woven acrylic, wool, knitted polyester, mink, cotton, and fleece. A wide range of blankets also come with exotic material and alluring crafting such as silk covering or crocheted afghan. The term blanket is often exchanged with different names such as comforter, duvet, and quilt but they all have similar uses. An exhaustive range of A/C blanket is available in the market to suffice the diverse need of the customers. Usually, A/C blankets are used in A/C rooms. The assortment of A/C blankets covers come in lovely floral prints and are sure to liven up your room.

Features of A/C Blankets: -

• These A/C blanket are available with Minimum weight to keep you cool
• These blankets are available in various decorative patterns and elegant designs.
• These blankets are stylish, warm and comfortable.
• These blankets are available with the soft texture and impeccable finish.
• These blankets are available with vivid color combinations and have an alluring appearance.
• These A/C blankets are usually skin friendly.
• They are made up of breathable fabric.
• They can be easily washable.
• These blankets are of optimum durability.
• These A/C blankets are available in different lengths and sizes.
• The blankets are usually resistant to wear and tear.

A comprehensive gamut of A/C blankets is provided by the A/C blanket manufacturers in Panipat, Haryana. They are indulged in offering quality A/C blankets in several types of fabric such as Wool, cotton, polyester or mink. The provided blankets are skillfully crafted in many amazing colors with different patterns and designs that will add frightful touch to your bedroom. The A/C blanket manufacturers have a well-built quality department that ensures the optimum quality range of A/C blankets. They are backed by the team of experts supervises the quality of these blankets on all levels, i.e. from the procurement of raw materials to the final stage of production. Before the delivery of these blankets, the team of professionals does random inspection in order to maintain quality standards. Moreover, the top-notch transit facilities ensure the safe delivery of these offered ranges of A/C blanket at a specified time frame.

Clients can browse through the ranges of products offered by the A/C blanket manufacturers to get the finest quality A/C blankets in their budget.


This entry was posted on December, 25, 2020 at 18 : 29 pm and is filed under Blankets. You can follow any responses to this entry through the RSS 2.0 feed. You can leave a response from your own site.